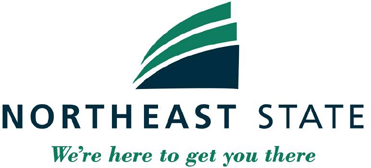 Campus visits
Students coming to Northeast State for their College Day must have an appointment with NES.
Appointments can be made in one of two ways: 1) calling 423.323.0243, or 2) signing up online via our website www.NortheastState.edu and clicking on the Campus Tours link at the bottom of our homepage.
Campus visits normally last an hour to an hour and a half and include an overview of the college facilitated by one of our enrollment specialists followed by a campus tour led by one of our students.
Make sure following the campus tour to return an excuse from NES to D-B attendance to count as a college day.