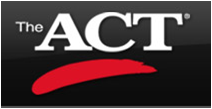 For 11th Grade Families-
ACT Test – Beginning with the graduating class of 2018, all students must take the ACT as a graduation requirement. On Tuesday, March 21, 2017, the ACT will be administered to all Dobyns-Bennett juniors, except those who have already taken an ACT on a national Saturday testing date and do not wish to test on March 21. If a student has not taken the ACT prior to March 2017, he/she must test on the March 21 test date.
If you are a student who,
Has taken the ACT and do not wish to test again, or

Has taken the ACT and wish to retest at a date later than March 21, or

Has taken the ACT and prefer the testing environment of the Saturday test,
you may sign up for a voucher for the Saturday, June 10, 2017 test. Please see Mrs. Emmette in E220 by Thursday, February 23 if you do not wish to test on March 21. Vouchers will be delivered in late March-early April. Students who do not contact Mrs. Emmette by February 23 will be registered for the Tuesday, March 21 test.
Valuable resources for ACT preparation can be found at www.actstudent.org.
Parents and students may address ACT-related questions to Jennifer Emmette,
Testing Coordinator, at 378-2133 or jemmette@k12k.com.
Dear Parents/Guardians of Dobyns-Bennett 11th grade students:
I am excited to reach out to you regarding an ACT resource guide we have put together to help parents and students better prepare the ACT assessment, as well as to better understand their ACT results. We will make this resource available on our website for all students, but wanted you to get it to 11th graders first since many will be testing next week. The guide should also be help your child as they prepare for retaking the ACT during the summer or next fall.
You can access the resource guide through the following link:
http://act.dobyns-bennett.com/
I would like to specifically draw your attention to the section of the guide titled Incentives. We are piloting an ACT recognition program to honor and celebrate students who have challenged themselves with rigorous courses and who have earned either high ACT scores or a high weighted Grade Point Average. These students represent our school incredibly well and this is a way of honoring their dedication, persistence and effort.
We have also built in tiers of recognition to honor our students improve their scores. Students who work hard to achieve their goals are often the students who experience the most success in college, workforce and/or military endeavors. We hope the incentives will motivate students to do their very best and to also focus on creating a plan improve their initial scores. It is important to note that students who hurry through the test or who put forth little to no effort on the test will not be considered for improvement recognition.
The levels are detailed on the first tab within the resource guide. As of right now, the incentives will be available to seniors during the 17-18 school year (current juniors). However, we hope to continue (and improve) this recognition program for years to come. The results of the first year will determine if and how we will move forward.
Thank you for taking the time to read this message and to review the link to the resource guide. As previously mentioned, the ACT Resource Guide can also be accessed through the Dobyns-Bennett website. Please encourage your students to do their very best on their upcoming test!
Respectfully,
Chris Hampton, Principal
Dobyns-Bennett High School
(423) 378-8405 (phone)
(423) 378-8535 (fax)